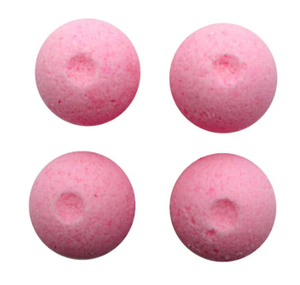 The Raspberry Orange Cocktail bomb features sweet and tangy notes of orange and raspberry. The two flavours mingle perfectly together and create a delicious punch. 
This cocktail bomb is best paired with rum or vodka. Add an orange slice to your cup for presentation. 
Made with natural ingredients.
Note this product does not contain alcohol.
HOW DO COCKTAIL BOMBS WORK ?
Step 1 : 
Choose your favourite Cocktail Bomb
Step 2: 
Drop into a glass of your favourite sparkling beverage ( we recommend 250ml or 8oz )
Step 3:
Enjoy as is, or add a shot of your favourite spirit